2017 Activities
Regional and remote community visits and meetings
Housing Meetings
Community Profiles project initiated (scheduled for completion in 2018)
Sayward Community Meeting, June 2017
A summary of the Health Network's Sayward Community meeting is available here. Issues identified as priorities were Healthy Children, Capacity Building, Transport, Food Security, and Ageing/Caregiver Support.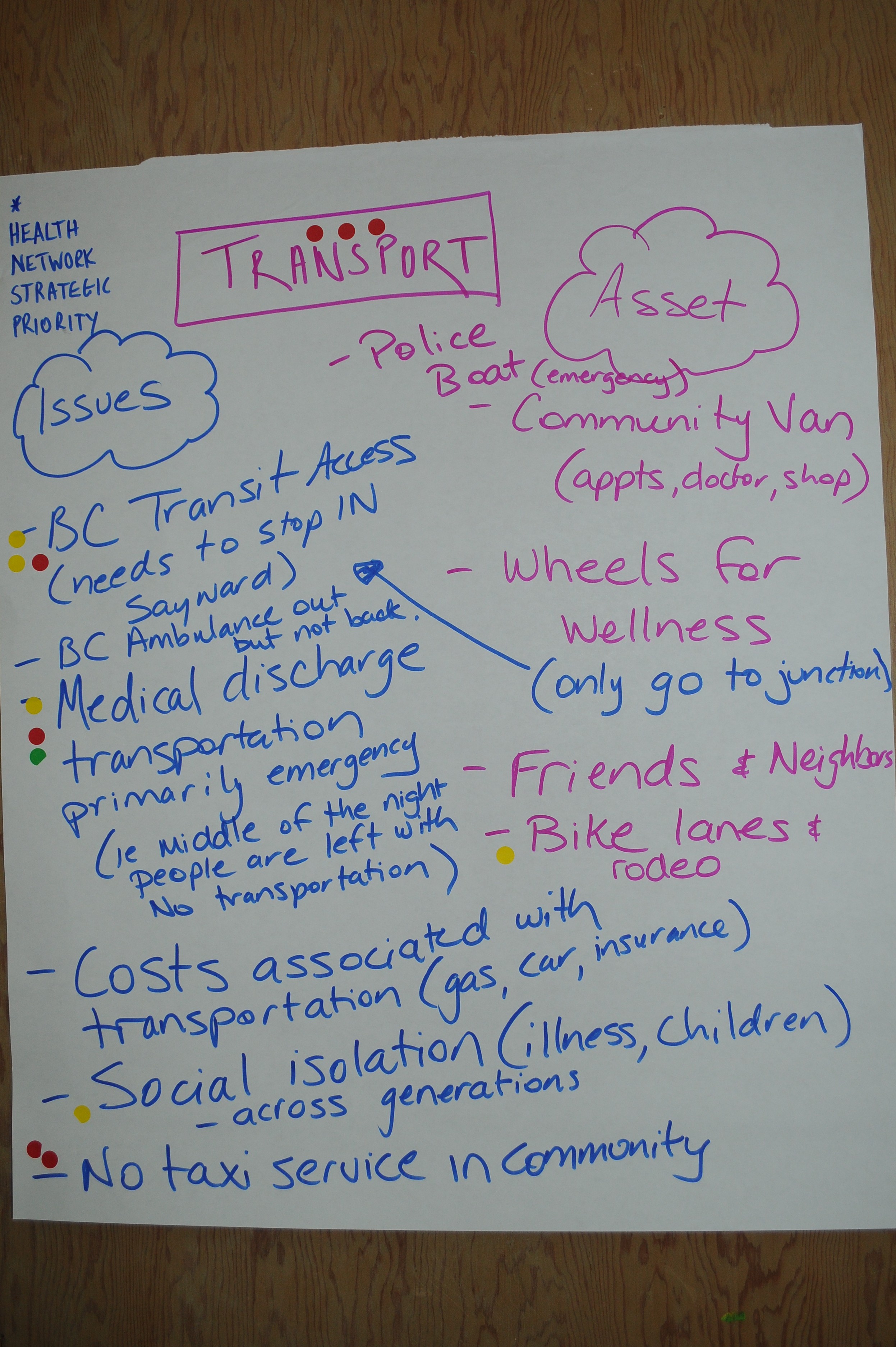 Kyuquot Community Visit, July 2017
One of the main priorities for 2018 was improving collaboration around housing. A number of housing meetings were held in 2017, including:
June 2017 - Meeting of housing non-profits, City of Campbell River, and Strathcona Regional District
A series of small community meetings and conversations
Establishment of Technical Committee to guide Housing Needs Assessment
More information is available on our Housing page.